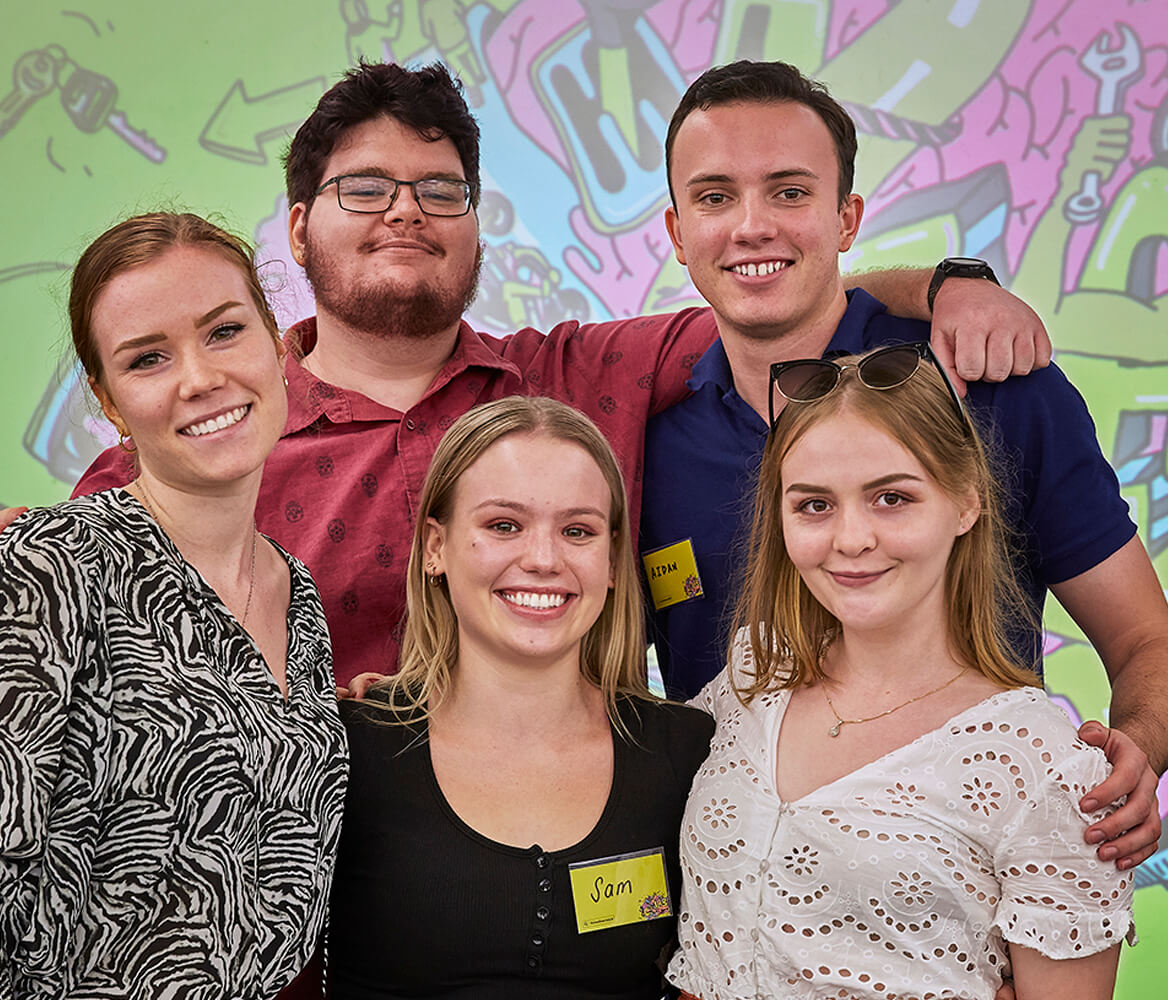 Ideas by young people, for young people
Co-Lab is our annual event where young Queenslanders come together and channel their creativity and enthusiasm to create a real road safety campaign aimed at young drivers.
In 2020, for the first time ever, we took Co-Lab to regional Queensland.
The brief? Convince your friends to slow down and take care while driving in rural areas.
After 240 applications, 50 participants, 10 teams, 5 mentors and 2 days of creative-fuelled madness, there could only be one winning idea…
Congrats, Zac (Bundaberg), Aidan (Brisbane), Alyssa (Townsville), Samantha (Brisbane), and Caitlin (Yeppoon) for your 'Regional roads aren't a game' idea.
How Co-Lab works: behind the scenes
The team that pitches the best idea wins a prize and then gets to work with advertising professionals to bring their campaign to life; from concept development and testing through to production and launch. Check out the videos below to see what happens.
Watch "Co-Lab behind the scenes 2020"
Watch "Co-Lab behind the scenes 2019"
Co-Lab young driver campaigns