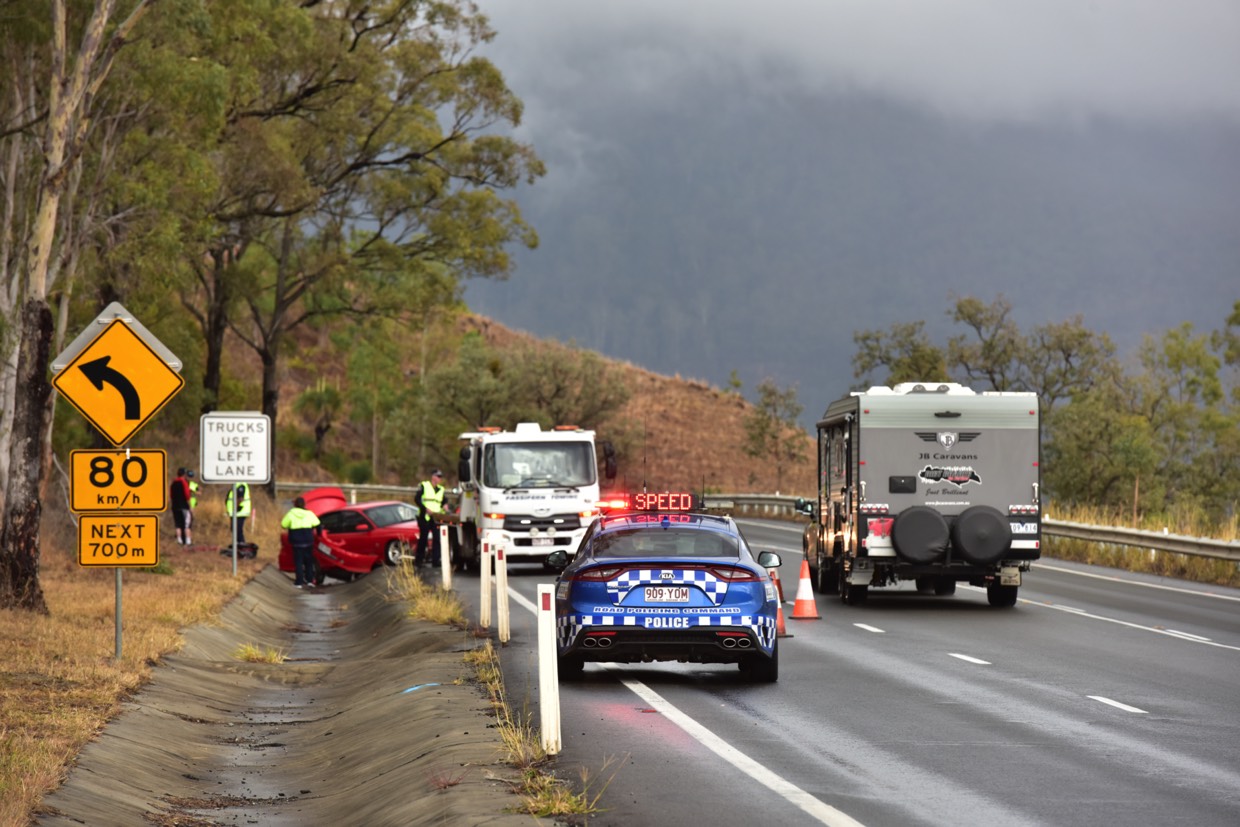 New laws are coming
First responders put their lives at risk every day when working in roadside environments. To keep them safe, new laws will be introduced later this year that require motorists to move over and slow down when passing a stationary emergency response vehicle displaying blue, red, magenta or yellow flashing lights.

The types of vehicles covered by these laws include:
Queensland Police
Queensland Ambulance
Queensland Fire and Emergency Services
Transport Compliance vehicles
Tow trucks
Roadside assistance vehicles that are clearly marked and identifiable
This page will be updated as the laws come into effect later in 2022.
Additional information
Separate to the pending move over and slow down laws, find out about safety around emergency vehicles and
roadworkers, and what to do when your vehicle breaks down.